HISTORY
Founded in 1986, this Quebec-based company has achieved great things since its inception. With ergonomics and the environment always at the heart of its concerns, the company has developed, over the years, an expertise in the manufacture of office chairs adapted to the morphology of users.
In a 50,000 square foot facility, the ADI team produces more than 25 families of chairs and armchairs for the commercial and institutional markets in North America. Our extensive network of manufacturers' agents ensures a dynamic and proactive presence with distributors, architects and designers.
At ADI, we believe that there is no single chair that will fit everybody type, regardless of use or environment. Each individual has physical characteristics that make them different from others. We believe that to meet individual needs, specific solutions are required and our product programs reflect this concern. ADI continues to invest in research and development to keep up with the latest ergonomic and market standards.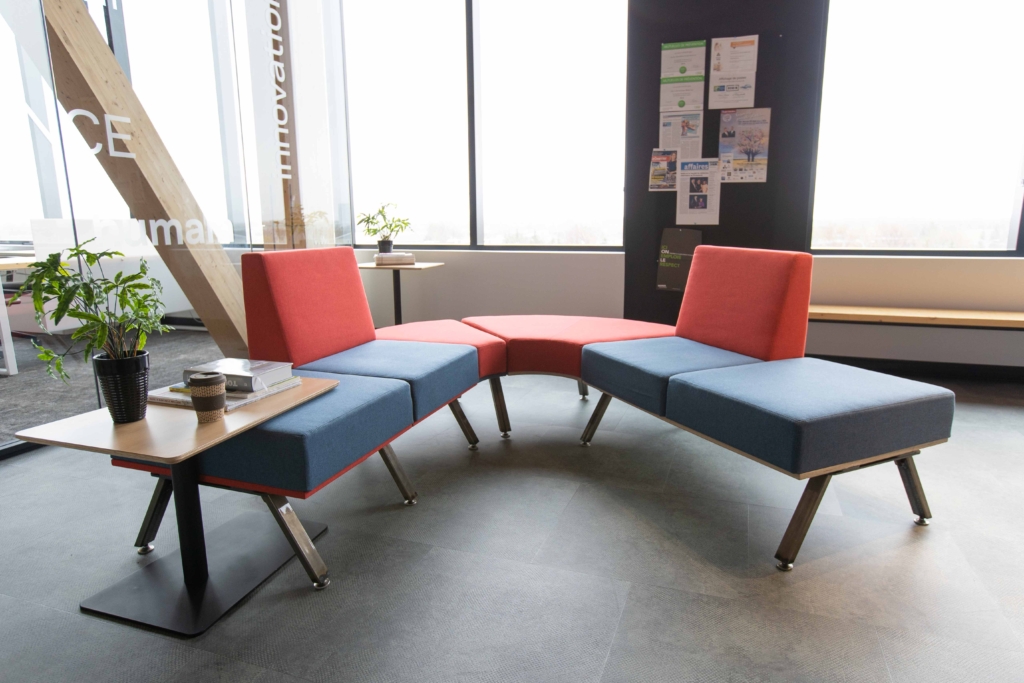 OUR MISSION
To design and manufacture superior quality seating and office furniture, optimizing comfort, aesthetics and durability, with the goal of exceeding our customers' expectations while minimizing the impact on the environment.
OUR VISION
To become a company recognized throughout North America for the quality of our products, our service, and our ability to respond competitively to all the needs of corporate chairs and armchairs.
Customer satisfaction
Listening to our clients, understanding their needs, respecting our commitments, offering the best solutions and an exceptional client experience.
Excellence
Doing superior quality work with diligence, demonstrating rigor and attention to detail, innovating and surpassing ourselves.
Commitment
Investing in the company's success, being aware of one's responsibilities, showing initiative and autonomy, focusing one's actions on obtaining results.
The winning attitude
Working as a team, respecting the company, colleagues, clients and suppliers, communicating in a courteous and professional manner, acting with integrity, dynamism and confidence, learning from one's mistakes.
CUSTOMER SERVICE
Garantees…
Buying ADI is a guarantee of longevity since all our products comply with ANSI/BIFMA X5.1-2002 standards. Under normal use, products are guaranteed for life against manufacturing defects on structures, suspension belts, mechanisms, bases, casters and cylinders, and for 5 years on standard program fabrics (normal wear and tear). Full size and 24/7 chairs are guaranteed for 5 years.
People…
At ADI, our customer service team is on hand to advise you. From product selection to after-sales service, from order taking to delivery, our staff efficiently handles each of your requests with professionalism and courtesy.
Solutions…
Your particular requests are carefully studied by our technical team. The flexibility of our flexible manufacturing methods allow us to find the best solution for your needs.
Fast deliveries…
ADI offers a 10 working day delivery time on its entire product line. The fast delivery program ensures that most orders are shipped within 72 hours. We also offer you the possibility to customize this program with fabrics of your choice.
Information…
Thanks to a flexible information system, we have a large amount of useful business information to produce customized reports at your request.